I'll Bring The Wine is a new five-part food and wine series that traverses the country in search of quintessential South African cuisine made with real flair. In this week's episode, multi-award-winning chef and Midlands maven, Jackie Cameron is in the spotlight.
On the menu: beef tongue—brought to life like never before.
Presented by Nederburg and hosted by acclaimed South African food writer and restaurateur, Karen Dudley, each episode profiles a celebrated chef, a traditional South African dish (prepared in a truly novel way) and of course, the ideal wine to pair it with.
"There's no doubt about it, Jackie is leading the way in culinary education," says Dudley. "Like her, I know how much hard work it takes to balance it all, and yet she walks the walk, talks the talk, and lives the life of a true chef."
Delving deeper than just the dish, the episode explores Jackie's earliest food memories, biggest influences and a little of what has driven her to not only produce some of the most exciting food in the country, but pass on her passion to the next generation.
Speaking of which: "It's so important that students are equipped to not only cook well, but to mentally handle the kitchen too," reflects Cameron. "That's why I seek to really mentor my students... it's why I can't understand chefs that scream and shout at their people. Your temperament is reflected on the plate."
And alongside Jackie's artful plate, another fine creation is on display.
"Winemakers use barrels like chefs use spices to season a dish," reflects Nederburg winemaker, Zinaschke Steyn. Indeed, she's done just that with her Double Barrel Reserve, which proves to be the perfect complement to Jackie's rich dish. It's a fine balance—and the fitting culmination of a soulful show that offers viewers far more than just good food.
Check out Episode 1 and 2 on the Nederburg YouTube channel now, and be sure to tune in on 6 December for Episode 3, when Diwali meets a one-of-a-kind chef and a one-of-a-kind curry.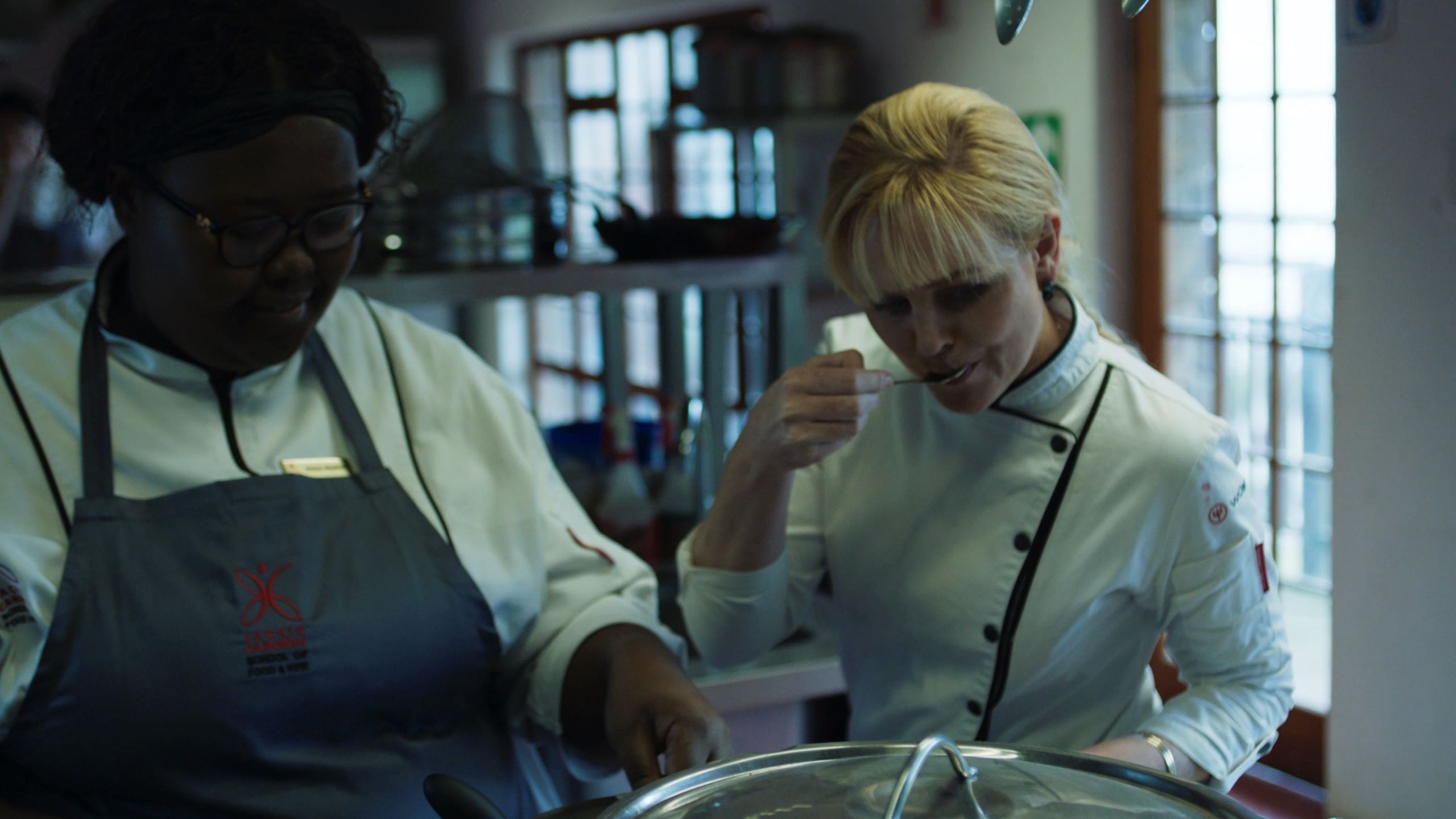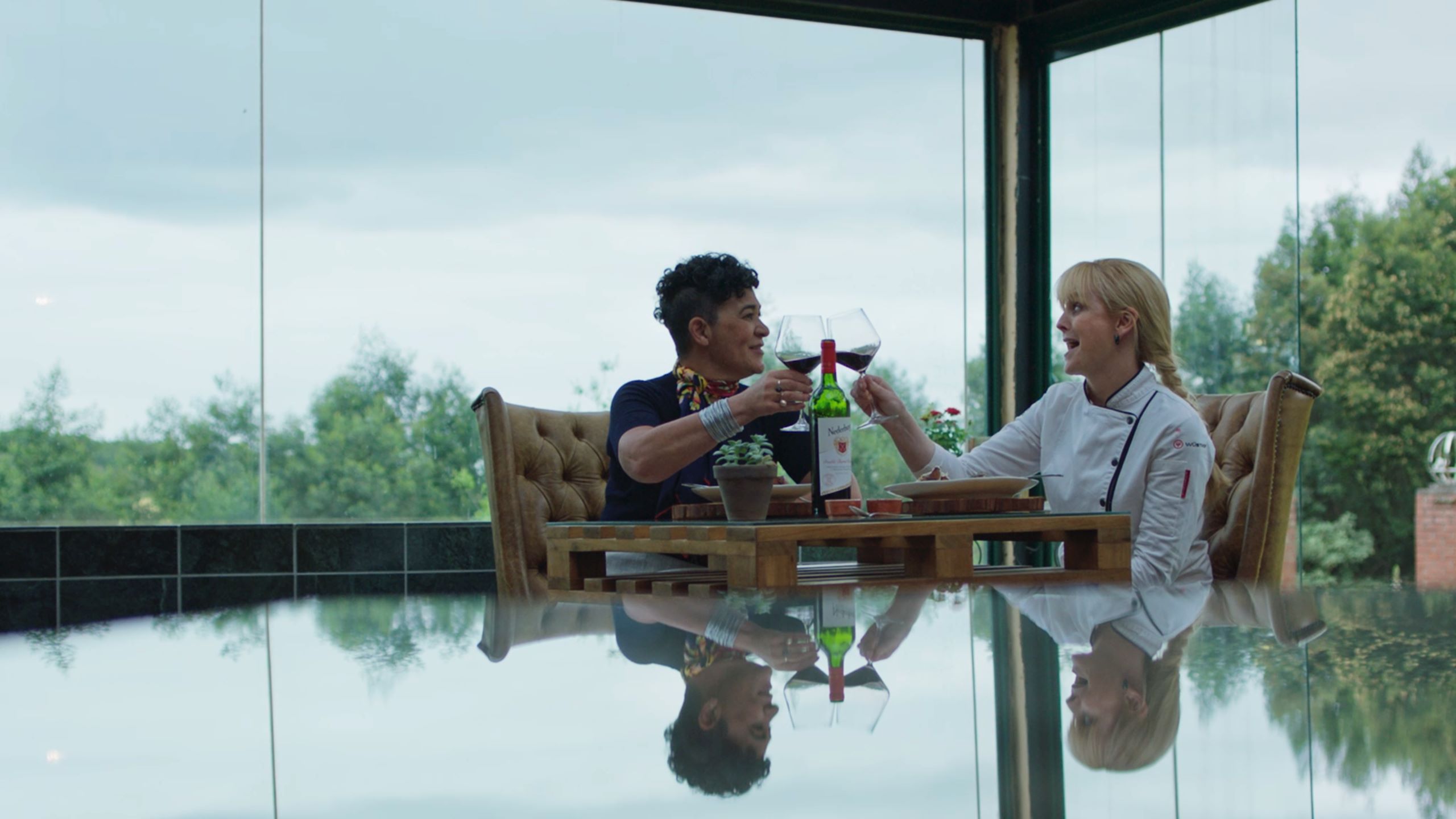 MORE ABOUT JACKIE CAMERON:
Midlands born and raised, Jackie previously filled the position of head chef at the five-star boutique hotel, Hartford House. Under her guidance, the restaurant was awarded national Top 10 status four times and achieved many other accolades including the People's Choice Award in the La Motte Restaurant of the Year competition.
Apart from teaching at her eponymous School of Food & Wine, Jackie is consistently selected to judge and participate in many prestigious events and awards—both locally and abroad.
Her first book, Jackie Cameron Cooks at Home, achieved second-highest-cookbook-sold-in-the-country status, and won Best Woman Chef Book in South Africa at the Gourmand World Cookbook Awards. Her second book, Baking with Jackie Cameron, was received with as much enthusiasm and went on to receive the Gourmand Award for best pastry/baking cookbook in the world.