Rosé
Nederburg's core range of varietal and blended wines is an expression of its proud legacy of winemaking excellence, dating back to 1791. These classically styled, foodfriendly wines with abundant fruit flavours, elegance and finesse, treasure the integrity of the grapes in every step of the wine-growing and winemaking journey. Every drop demonstrates an unwavering commitment to world-class vineyard and cellar skills.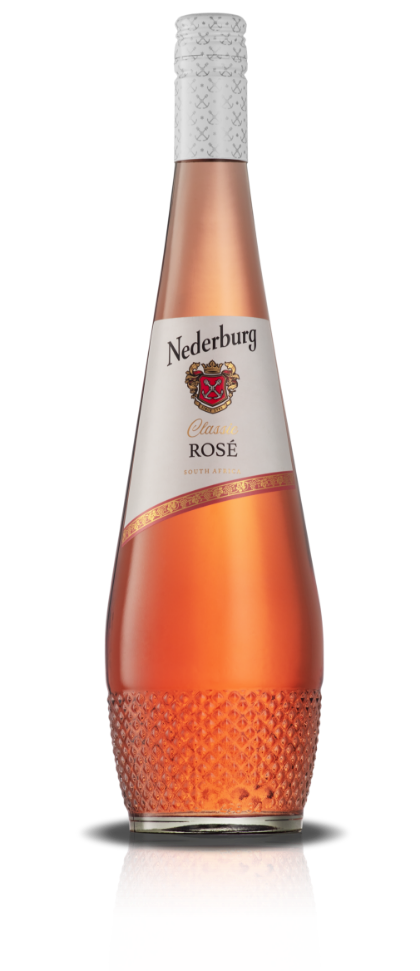 COLOUR
Lovely pale rose.
BOUQUET
Delicately sweet and fruity, with seductive aromas of ripe cherries, strawberries and candyfloss.
PALATE
Clean, fruity and refreshing flavours with a good acid structure.
Pinotage (28%), Shiraz (44%), Cabernet Sauvignon (15%), Merlot (7%), Carignan (3%), Pinot Noir (3%)